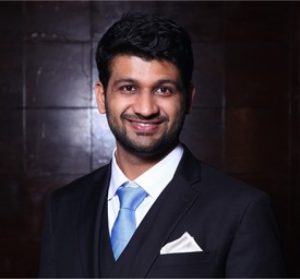 EDUCATION
DDS (Doctor of Dental Surgery) – Virginia Commonwealth University, Richmond, VA.
MISSION
Dr. AB is a true believer in the power of dentistry to improve people's lives. He is committed to providing his patients with the highest quality care and helping them achieve their dental goals. He is also passionate about teaching and mentoring other dentists, and he is always looking for ways to give back to the dental community.
He is a soft-spoken, empathetic and kind dentist who takes the time to understand each patient's individual needs. His special interests in dentistry include comprehensive dental care, full mouth rehabilitation, implant surgery, wisdom teeth extraction, dentures and pediatric dentistry. Dr. AB believes in and strives to provide comprehensive dental care under one roof to the best of his abilities.
CONTINUING EDUCATION
Dr. AB believes that continuing education is essential for providing the best possible care to his patients. He takes continuing education courses regularly and attends conferences and workshops to stay up-to-date on the latest trends and techniques in dentistry and is always adding to his skillset. He is also a member of several professional organizations, which allows him to network with other dentists and learn from their experiences.
HOBBIES AND INTERESTS
In his free time, Dr. AB enjoys hiking, exploring new restaurants, making pizzas, and trying unique recipes. He is also an avid tennis player and sports fan. Dr. AB is a family man, and he loves spending time with his wife, Dr. Rujuta Shukla, and their golden retriever, Severus.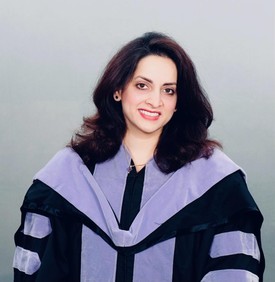 California in 2021. With a passion for dentistry and a commitment to staying up-to-date with the latest advancements, Dr. Gayatri is dedicated to delivering the highest standard of care to every patient.
Dr. Gayatri believes in the importance of building strong relationships with patients, fostering a comfortable and friendly environment in the dental office. Her gentle approach and excellent communication skills help patients feel at ease, ensuring a positive dental experience for even the most apprehensive individuals. Dr. Gayatri takes the time to listen to patients' concerns and collaborates with them to develop personalized treatment plans that address their unique needs and goals.
Continuing education is a top priority for Dr. Gayatri. By actively participating in dental seminars, conferences, and workshops, she stays informed about the latest advancements in dentistry. This dedication allows Dr. Gayatri to offer a comprehensive range of services, including preventive care, restorative dentistry, cosmetic procedures, Invisalign® treatment, implant dentistry, conscious sedation and more.
Outside of the dental office, Dr. Gayatri enjoys staying active and spending quality time with her family and friends. Her warm and approachable personality makes her a beloved member of our dental practice, and we are excited to welcome you to our dental family.
At Smiles R Us we are proud to have Dr. Gayatri as part of our team. Her dedication to providing outstanding dental care, combined with her passion for patient well-being, ensures that you will receive the highest quality of treatment in a comfortable and welcoming environment. We invite you to schedule an appointment with us and experience the exceptional dental care that Dr. Gayatri Jadhav and our team provides.
Meet Our Team
Our friendly team is excited to meet you! We are dedicated to helping you enjoy the benefits of a healthy mouth and smile, and will work with you to ensure your oral health needs are met and that you feel at ease during your time at Smiles R Us. Give us a call at 210-694-4999 to make your appointment with our dentists in San Antonio, Texas, and learn more about our services!
Check back soon to meet our amazing team!